The many words of Russell Dickerson
Teller of stories
Nautilus pilot
Artist of fine works & illustrations
Trapper of Manticores
Designer of print and media
Liopleurodon skull grinder
63rd man on the moon (estimated)
Secret Lair: Shell Beach
Ready for Commissions!
Need some art, design, or writing? I am open to commissions of all kinds, please don't hesitate to contact me on one of my social networks below.

Very early on the morning of Sunday, June 16, 2016, as the Pulse Nightclub in Orlando, Florida, was announcing their last call for drinks, a man walked into the club and began shooting people. Over the next several hours the gunman killed 50 people, wounding at least another 53, ending in his death after an intense shootout with police. News media across the world reported the tragedy, often in real time, detailing the horrific event and its aftermath.
Those details, and the way that the articles were written, offer a fascinating look into how media organizations in different parts of the world report on events.… Read the rest

I currently interview the cover artists for Apex Magazine each month.
Visit my latest interviews on the Apex Website.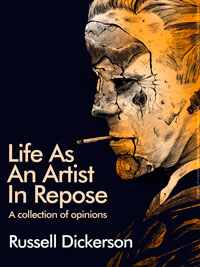 My nonfiction ebook collection of the first two years of my Apex Book Company blogs, Life As An Artist In Repose, is available for purchase on Amazon, Barnes and Noble, or Drive Thru Comics.
The ebook is filled with "life as an artist" style articles, click here to pick it up today!