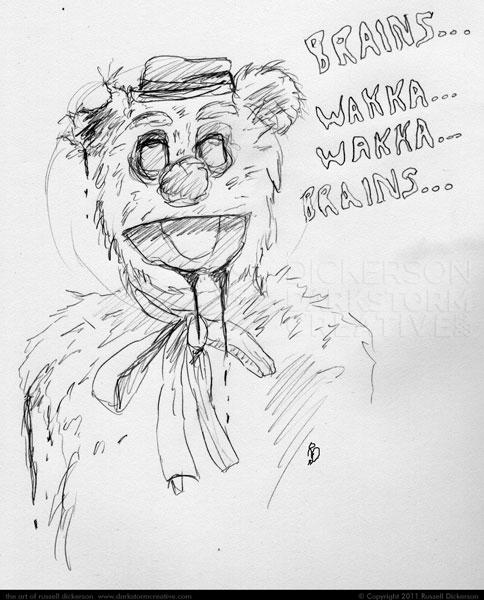 I'll be attending the World Horror Convention in Austin, Texas this week, and I'm hoping to meet a lot of people there. I have a number of friends that will be there, along with quite a few I talk with online who will be nice to meet in person.
If you decide that you'd like to see what a poor, unemployed, REAL starving artist looks like, here are a few places you might just find me. First, the "official" list:
Artists Are People Too! panel
4:00 PM Friday, April 29 – Phoenix Central
Scott Edelman, Russell Dickerson (M), Vincent Chong, Steve Niles, GAK
Thanks to the Internet, a right-click of the mouse lets anyone copy an artist's work right off the Web.
…
Read the rest
Continue reading