I've been a big fan of the film Dark City since I saw in the theater back in the 90′s. For awhile now, I've been considering doing some ink art of one of the creatures from the film. They are known as "the strangers', and our hero (played by Rufus Sewell) has to go up against them.
They fit pretty well with the Alphabeasts idea, being aliens (or something) as they are, and so I went for it. Here is the ink version, 5″ x 7″ on 140 lb. Cold Press (click on the image for a larger version). I decided to go with their "human" version, since the other version is seen only slightly in the film: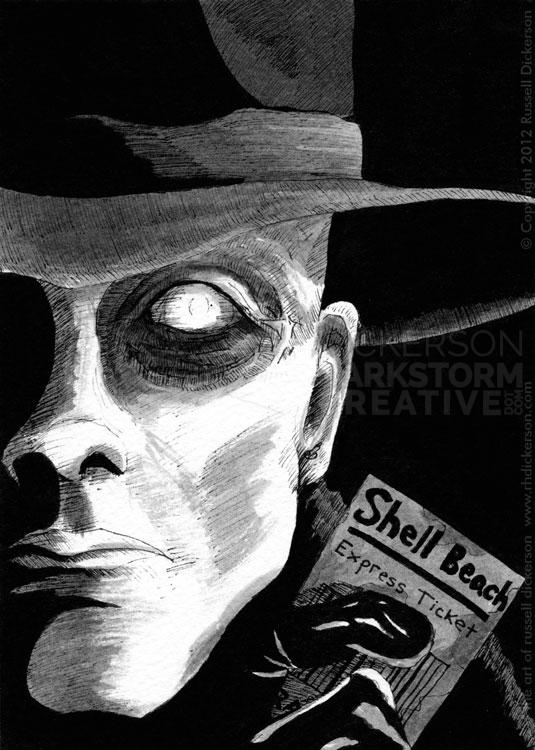 I wasn't shooting for a particular actor's look either, though I had considered it. In the end though, I wanted it to stand on its own, which I think it does. The ink wash helped round things out quite a bit, and soften what otherwise might have been a bit too stark.
While I was in there, I decided to toy around with digitally coloring it as well. I experimented with a few textures, and some color gradients and combinations, and ended up with the color version you'll see below.
The color versions are fun, and I think they add something different to the work. Sometimes it's subtle, sometimes not. In this case, I left the gradients quite harsh, like he's much closer to the light than even the grayscale version.
I'm curious, as always, to hear what you think of it. Let me know (again, click on it for a larger version):