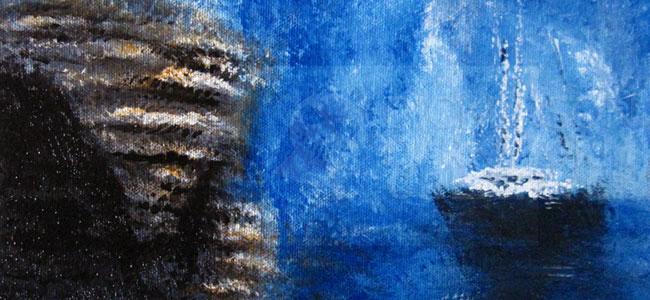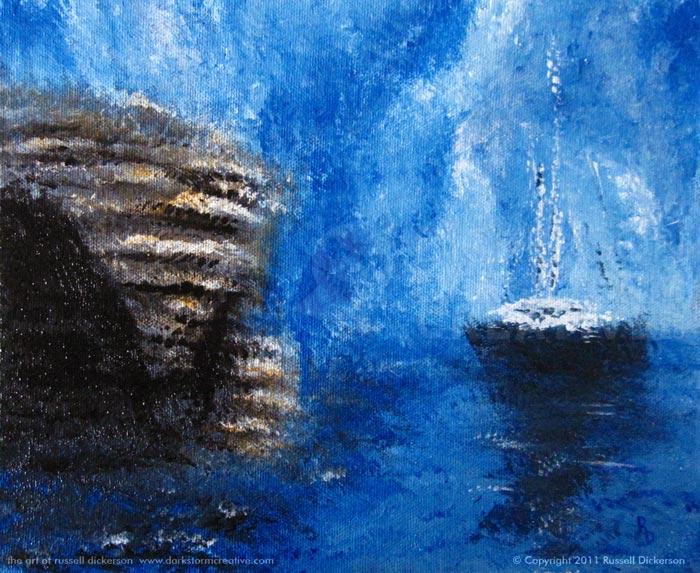 Selene, Mediterranean;
Acrylic on canvas panel, 8″ x 10″.
… Read the rest
Continue reading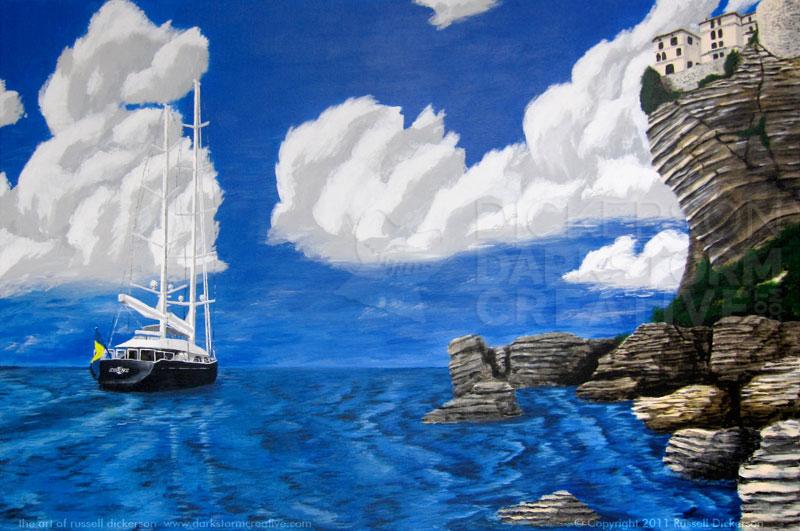 A few months ago, a former graphic design client of mine asked me to do a traditional painting for her, something she could give away as a present. She had been on a long trip to the Mediterranean, and wanted to repay her hosts with something more than just a "thank you" card.
I thought it would be a good challenge, and something that I might learn a lot from, so I said yes. This would be something radically different from my normal works. No monsters, nothing creepy. In fact, it needed to be bright, inviting, and quite detailed in the accuracy of both the region and the yacht that carried them for the week.… Read the rest
Continue reading