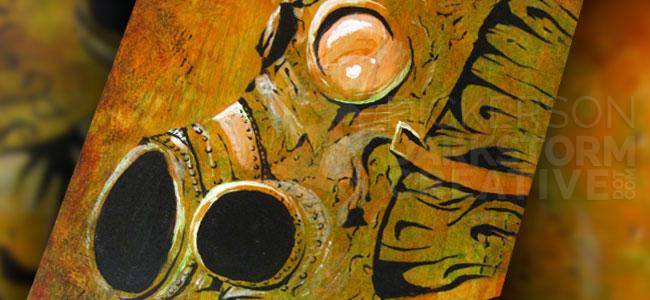 The All-Mighty Dollar;
Acrylic on wood skate deck, 8″ x 32″.
… Read the rest
Continue reading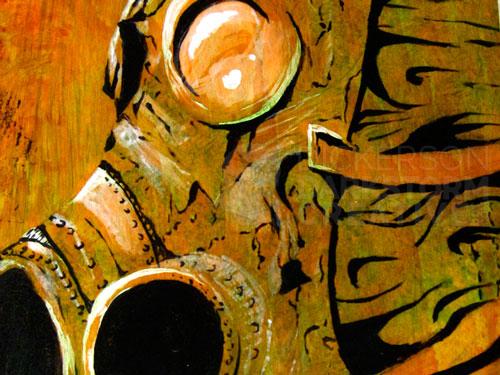 For awhile now, I've been interested in trying new materials to work with, something other than canvas or paper. A few artists that I know paint on wooden skateboard decks, and I thought that would be something very interesting to try.
My friend at the local Rendition Gallery (go check it out folks) ordered a few skatedecks for the upcoming show at the gallery, so I picked one up from him to get started.
It's a bit of a departure from the canvas I've been painting on (with acrylics).… Read the rest
Continue reading