The many words of Russell Dickerson
Teller of stories
Nautilus pilot
Artist of fine works & illustrations
Trapper of Manticores
Designer of print and media
Liopleurodon skull grinder
63rd man on the moon (estimated)
Secret Lair: Shell Beach
My monthly interviews
Every month, I interview the cover artists for the award-winning Apex Magazine. See those interviews here on the Apex site.
Ready for Commissions!
Need some art, design, or writing? I am open to commissions of all kinds, please don't hesitate to contact me on one of my social networks below.
Education
Bachelor of Science in Communication
Colorado State University
Awards of Completion:
Applying Leadership & Communication Strategies For The Global Marketplace
Effective Communication In The 21st Century
Knowledge and Experience:
Proposal, article, technical, and academic writing
Social media and community involvement
Intercultural and diversity communications
Strategic communication and ethics
Leadership and team dynamics
Writing and revise support documents
Create across multiple media platforms
Research and verify facts

I currently interview the cover artists for Apex Magazine each month.
Visit my latest interviews on the Apex Website.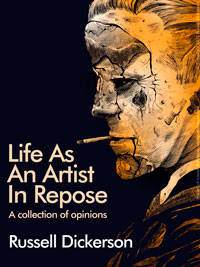 My nonfiction ebook collection of the first two years of my Apex Book Company blogs, Life As An Artist In Repose, is available for purchase on Amazon, Barnes and Noble, or Drive Thru Comics.
The ebook is filled with "life as an artist" style articles, click here to pick it up today!