I've been wanting to try and do art for one of the special days that come up. Certain birthdays of actors, or film release dates, anniversaries, that sort of thing.  So I took a little time away from finishing up some publishing work and gave it a go.
Today would have been actor Peter Cushing's birthday, and I thought, since I've wanted to do an ink of him for some time, that I'd try it. It's based on his character from the first Star Wars, Grand Moff Tarkin, who's in control of the Death Star. For me, the character really is the personification of evil in that first one, despite Darth Vader being there.
I'm not sure I captured Cushing 100%, more like it works in spots. It ended up looking (I think) like a younger Peter Cushing, which isn't terrible. I decided to give it an ink wash as well, for a better effect. It's otherwise ink on 140 lb. Cold Press, about 9″ x 12″.
Here's the ink version: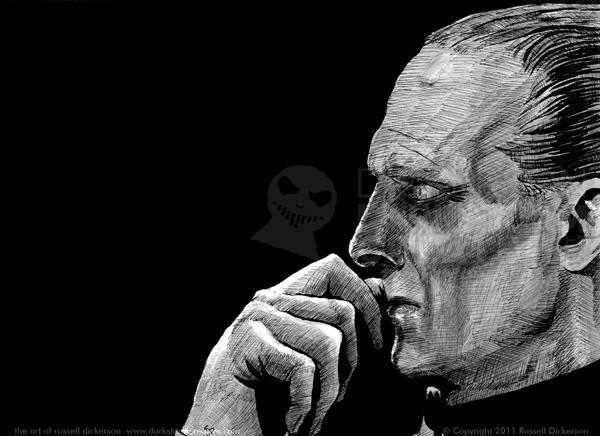 As is often the case, I decided to make a digitally colored version as well. I opted to play with textures and filters with this one, and it gives a bit of a different effect than some of the other colored ones I've done.
As always, let me know what you think of both of them.