The many words of Russell Dickerson
Teller of stories
Nautilus pilot
Artist of fine works & illustrations
Trapper of Manticores
Designer of print and media
Liopleurodon skull grinder
63rd man on the moon (estimated)
Secret Lair: Shell Beach
My monthly interviews
Every month, I interview the cover artists for the award-winning Apex Magazine. See those interviews here on the Apex site.
You can find me literally everywhere.
Please don't hesitate to contact me on one of my social networks below.
This Week's Art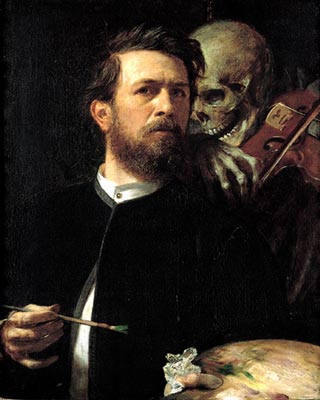 Here's another week of art commentary, please let me know your thoughts on the art or other comments, and I will be posting this on my MySpace as well.
This is Arnold Bocklin's Self-portrait with Death Playing the Fiddle (oil on canvas, 1872). I like alot of Bocklin's work, and I'm becoming a big fan of the Symbolist movement as well probably because of his work.
There is a nice sense of story to this piece, especially in the man's interest in what the spectre is saying (or playing on the fiddle).… Read the rest
Continue reading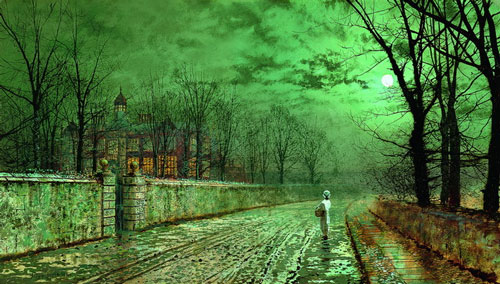 I've thought about it, and not only are these posts fun but they help me grow as an artist.  In it, I pick an image from past art and give out my thoughts on it.  I'm not really an expert (though I have actually had the classes), and what I say is merely how I feel about the work.
Please let me know your thoughts on the art or other comments, and I will also be posting this on my MySpace blog as well. So, without further ado, here is the first of the new incarnation of This Week's Art.… Read the rest
Continue reading






Join me on the "This Week's Art" email newsletter
This newsletter is about art, and the way I see it. That occasionally includes horror and boobs, and neoclassical ideas of architecture and free will. Choose at your own peril.
Also, it might show up twice a week.
Education
Bachelor of Science in Communication
Colorado State University
Awards of Completion:
Applying Leadership & Communication Strategies For The Global Marketplace
Effective Communication In The 21st Century
Knowledge and Experience:
Proposal, article, technical, and academic writing
Social media and community involvement
Intercultural and diversity communications
Strategic communication and ethics
Leadership and team dynamics
Writing and revise support documents
Create across multiple media platforms
Research and verify facts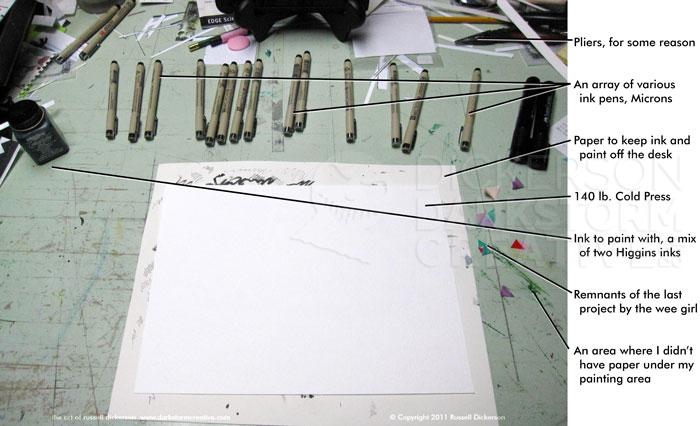 On Thursday, I posted my newest ink/digital artwork, of Peter Cushing's Grand Moff Tarkin character from Star Wars. I decided today, while taking a break between art pieces (and while my internet is working) to upload this article about how it was created.
I like to post these kinds of articles for a couple of reasons. One, there people out there who've said they like to see the process, and I'm happy to oblige. For me, it gives me a chance to review my processes, and see where I might make things better.… Read the rest
Continue reading