I love the illustrators of the early-mid 20th century. Rockwell, Wyeth, Pyle, and many more, they just have this great sense of drama and storytelling in their work. Even without knowing the stories that they went with, as is sometimes the case, the images still cause a reaction.
Case in point, this image by one of my favorite illustrators, Dean Cornwell. Cornwell had a great way of fitting in to nearly any subject, and still bringing beautiful, emotional work to the table. Here's his painting $2,000 Reward (Oil on canvas, 1921), featured in Cosmopolitan in 1924 with a story by Alma and Paul Ellerbe.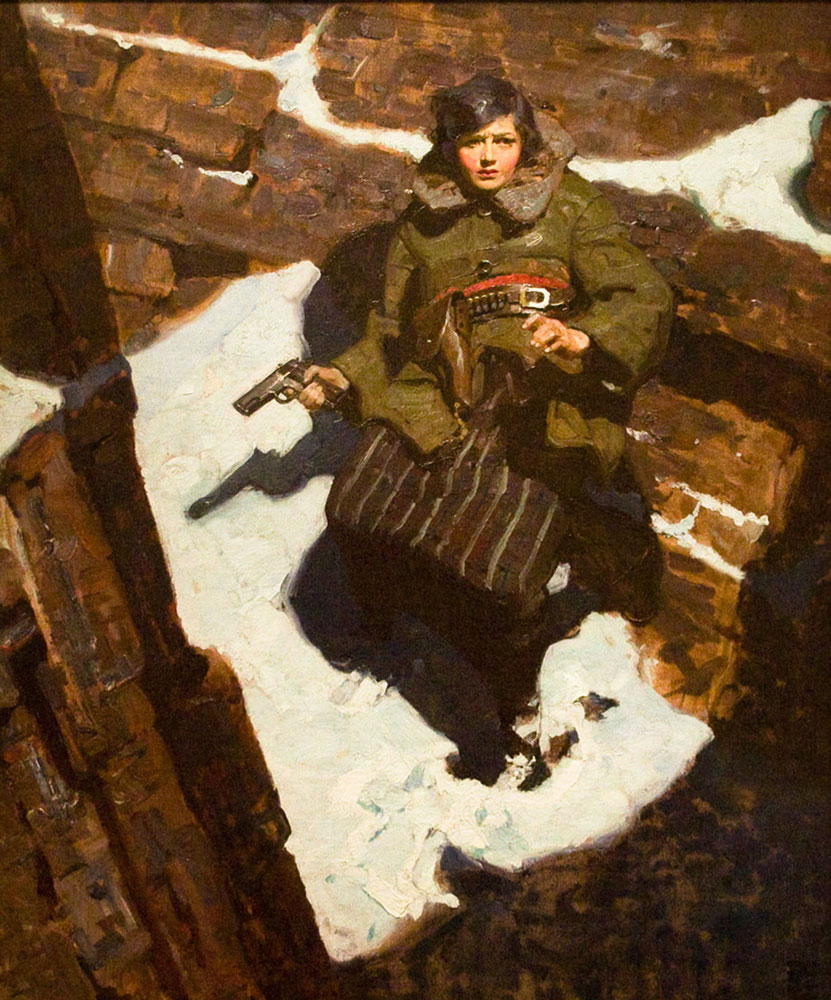 Cornwell sets one of my favorite ideas for pulling off a scene, the idea that we don't know what's about to happen, or what just happened. Cornwell paints the scene with such tension, and yet it's all in the subtleties. There's no gunfight in progress visually, or things exploding, no actual action in the scene.
Yet, this is completely a scene of action, and Cornwell gives you that sense by using everything in the scene. He relies on the viewer to pick up on the inferred action, and that makes this a much more powerful piece than just showing a gunfight.
The high perspective gives the viewer a sense of watching this unfold, like a film. There's a feeling that the "camera", as it is, might quickly spin to our right to see what's coming. It gives the viewer an anticipation, an expectation that the action is just about to get started.
Cornwell also renders the woman in an uncertain pose, which intrigues the viewer even more. She seems to have confidence, and yet also appears uncertain. The emotion on her face, coupled with her arm raising in the air, seems to infer fear. The gun in her hand also seems uncertain, and yet she seems dressed for the occasion.
It's those little subtleties that make a painting great, and this is no exception. Cornwell does exactly what the illustrator is supposed to do, intrigue the viewer and make them want to think about the image long after they've seen it.
Cornwell has produced an exercise in how to make an action scene that pulls in the audience, rather than one that simply shows everything. For me, art is supposed to start you down the path, and Cornwell's intriguing piece does exactly that.
Make sure to check out The Kelly Collection of American Illustration, too, featuring Cornwell and many other great illustrators. They talk about this painting and many more, and it's great to peruse.