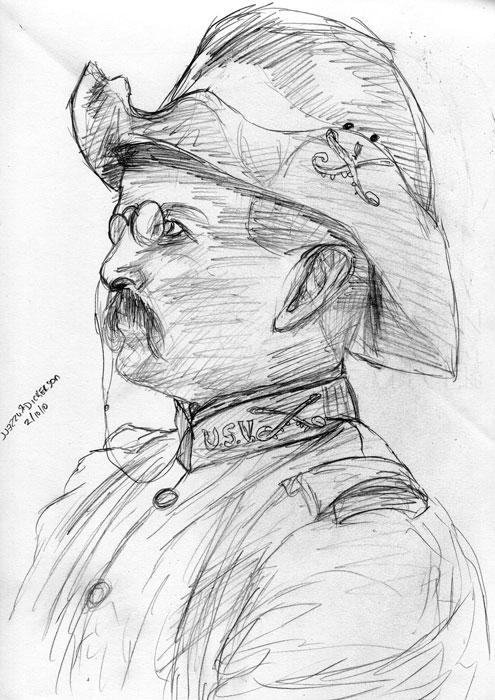 I don't do recaps too often, since, really, you could probably just scroll down and see it all anyway.  But there are a few things happening away from this site, so I thought I'd highlight them.
My Flickr "sketch every day" project, which is at least getting an OK start.  I don't think my Teddy Roosevelt sketch came out too badly, and the giant lizard man and his friend were fun: www.flickr.com/photos/47005555@N07/
…
I have a new online store at Etsy, with prints I'm making here at home of my artwork. 
…
Read the rest
Continue reading